Concord, North Carolina, United States
NASCAR Cup Series race at CMS
Madison, Illinois, United States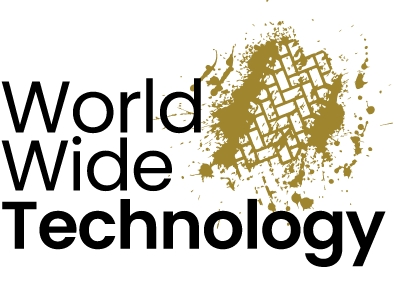 Madison, Illinois, United States
Madison, Illinois, United States
Betting Insights for the Coca-Cola 600
The race includes 400 laps for a distance of 600 miles. It's broken into four equal stages of 100 laps each, making it the most valuable race in the Cup Series with regards to points as each stage is worth 10 points. Most races only have three stages.
In the history of the stage era, only two racers have swept the race by winning all four stages, which would include taking the checkered flag for the win. Kyle Busch took all 70 possible points in 2018 and Kyle Larson followed it up in 2021 by duplicating the feat.
Although many of the legends of NASCAR have been multiple-time winners of this race since its inception in 1960, only two of today's active drivers have garnered this accomplishment. Kevin Harvick drove his Richard Childress Racing Chevrolet to victory in 2011 and 2013 and Martin Truex, Jr. did the same in a Toyota, first with Furniture Row Racing in 2016 and then again in 2019 with Joe Gibbs Racing.
Although Hendrick Motorsports has the record for all-time wins at the Coca-Cola 600 with 12, they had not visited the winner's circle from 2014 (when Jimmie Johnson took the checkered flag) until 2021 when Kyle Larson returned Hendrick to the podium's top spot.
Coca-Cola 600 Race Details
Date: Sunday, May 28, 2023
Hour: 16:00 EST
Track: Charlotte Motor Speedway
Location: Concord, NC, USA
Distance: 400 laps around the 1.5-mile, tri-oval for a total of 600 miles.
How To Read NASCAR Betting Odds
Before you bet on the NASCAR race, there are different ways to bet on NASCAR races. Futures bets, where you place a wager on a result to be determined later such as "who will win the cup series". Then, there are weekly wagers on who will win the race or driver match-ups where you wager on which driver will place ahead of the other.
When wagering on NASCAR, you might notice the favorite will almost always have a plus sign next to their odds. In other sports, the favorite is usually shown with a minus sign next to the odds. If the favorite has a minus sign such as -120, you have to wager that number to profit $100. As an example, you have to bet $120 to win $220, a profit of $100. If the race favorite has a plus sign next to his name,  like +120, then that is what you would profit by betting $100.
Futures Betting
Futures bets are a type of prop bet which entails betting on the future results of a certain driver or team. Common examples could be; will Kyle Larson repeat as the NASCAR Cup Champion? Or which race team will finish with the most wins in 2023?
History of the Coca-Cola 600 Race
The Coca-Cola 600 is the NASCAR race held on the Sunday of Memorial Day weekend each season. The race originally began as a way to compete with IndyCar's Indianapolis 500 but wasn't actually scheduled on the same day until 1974. Prior to that, several drivers would compete in both races as they were on separate days. Even after 1974, there were a few attempts to race in both on the same day.
In 1992, after the installation of track lighting, fans began requesting the race to be run at night for a better fan experience to lessen the effects of the heat. There were many adjustments to the start time but finally settled in around the 5:30-6:00 pm timeframe, making the first third of the race in the blistering heat of North Carolina, the second portion of the race with the challenge on the racers of dusk and the final third of the race run under the lights. The later start time and Indy's move of their start time to noon eastern time allows a full day of racing for fans without interruption or competition for fans' screen time. Since the new start times have been established by both governing bodies, only one racer has attempted the Double Duty. In 2014, Kurt Busch ran both races after flying from Indianapolis after the race to get to the track in Charlotte in time to buckle in for another 600 miles.
Fun Facts about NASCAR Coca-Cola 600 race
The Double Duty of driving in both races on the same day was attempted several times but never accomplished until John Andretti became the first in 1994. Since then, it has been done nine more times. The most notable Double Duty day came in 2001 when Tony Stewart raced all 500 miles of the Indianapolis 500, finishing sixth, and then flew to Charlotte (receiving two liters of fluids via IV), racing in the Coca-Cola 600 and finishing in third, completing the most successful day in racing history with 1,100 miles raced and two top-ten finishes.

William Byron became the youngest driver to qualify in the pole position for the Coca-Cola 600 in 2019 at the age of 21.

Many drivers experienced their first Cup Series win with the Coca-Cola 600, including Casey Mears (2007), David Reutimann (2009), and future NASCAR Cup Series champions David Pearson (1961), Jeff Gordon (1994), Bobby Labonte (1995), and Matt Kenseth (2000). The most recent driver to experience their first win here was Austin Dillon in 2017.
NASCAR Coca-Cola 600 Betting tips
Each week you can wager on which driver will win that week's race. Also, many sportsbooks will allow you to be a little more cautious and choose whether a driver will finish in the top three, top five, or other options.
Picking a racer to win a race is a risky task as there are crashes, car failures, and even problems on pit road. To get beyond that and run the perfect race over all the other drivers is very difficult indeed and that's why the odds have a good value of +300 (3:1) or more for the favorite of each race and then higher odds for all other drivers following. It's not unusual to win with a driver that pays +1000 (10:1) on any given race as the level of difficulty to win is so high.
Head-to-head matchups allow bettors to focus on a certain head-to-head battle between two racers, rather than the more general wager of winning the race. These matchups are typically between two drivers or a group of four drivers. Bettors select which driver will have a better result in the race.
NASCAR prop bets are when you wager on specific racing scenarios that may occur. Examples of this could be; how many caution flags will be thrown? Which manufacturer will win the race? The number of crashes in a race. And the list goes on. A fun way to enjoy the market and get away from the seriousness of winning the race.
How To Sign Up At A Betting Site
NASCAR Coca-Cola 600 FAQs