Louden, New Hampshire, United States
New Hampshire Motor Speedway
NASCAR Cup Series race at NHMS
Madison, Illinois, United States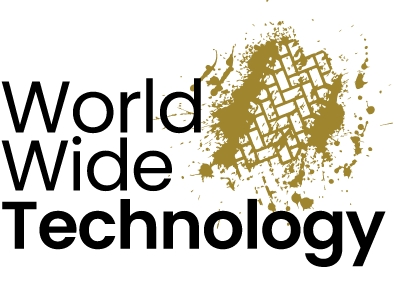 Madison, Illinois, United States
Madison, Illinois, United States
Betting Insights for NASCAR Cup Series Ambetter 301
Stewart Haas Racing has taken the checkered flag here for three of the last four Ambetter 301 races with Brad Keselowski taking the fourth win in 2020 with Team Penske. Kevin Harvick won in 2018 and 2019, with Aric Almirola being the defending winner from 2021. The race was shortened last year due to rain, and then darkness as the race ran into late hours.
Joe Gibbs Racing looks to regain control of the podium after posting three straight victories from 2015-2017 with Kyle Busch, Matt Kenseth, and Denny Hamlin.
Since 2012, Chevrolet has not posted a win in Louden. Ford and Toyota have monopolized the winner's circle, and Ford doesn't seem to be ready to give up the top spot, as they have taken the last four races in a row.
Ambetter 301 Race details
Date: Sunday, July 17, 2022
Hour: 15:00 EST
Track: New Hampshire Motor Speedway
Location: Louden, NH, USA
Distance: 301 laps around the 1.058-mile oval for a total of 318.458 miles.
How To Read NASCAR Betting Odds
Before you bet on a NASCAR race, there are different ways to bet on NASCAR races. Futures bets, where you place a wager on a result to be determined later, such as "who will win the cup series." Then, there are weekly wagers on who will win the race or driver match-ups where you wager on which driver will place ahead of the other.
When wagering on NASCAR, the favorite will almost always have a plus sign next to their odds. In other sports, the favorite is usually shown with a minus sign next to the odds. If the favorite has a minus sign such as -120, you have to wager that number to profit $100. As an example, you have to bet $120 to win $220, a profit of $100. If the race favorite has a plus sign next to his name, like +120, then that is what you would profit by betting $100.
Futures Betting
Futures bets are a type of prop bet which entails betting on the future results of a certain driver or team. Common examples could be; will Kyle Larson repeat as the NASCAR Cup Champion? Or which race team will finish with the most wins in 2022?
History of the Ambetter 301 race
Opening in 1993, the Ambetter 301 was traditionally a 300-lap race until 2007. SMI bought the track and, going along with the slogan for a subsidiary, Lenox Industrial Tools, "…tools that go the extra mile…," the race was changed to a 301-lap event and has remained that distance since.
In 2000, the New Hampshire Motor Speedway, unfortunately, saw the passing of two drivers just eight weeks apart, prompting a full investigation into the safety protocols of drivers and rule changes, including experimentation of a restrictor plate for the fall race.
Fun Facts about NASCAR Ambetter 301 race
In 2009, Joey Logano became the youngest driver to win on the NASCAR Cup Series at the age of 19 years, one month and four days, when he put his Joe Gibbs Racing Toyota in the winner's circle.

Joe Gibbs Racing has the most all-time team wins for the Ambetter 301. Five of the seven wins have come from different drivers. The only multi-time winners for JGR are Tony Stewart (2000 and 2005) and Denny Hamlin (2007 and 2017).

The winner of the event every year receives a trophy that is an actual American lobster provided by a local steak house. Upon the presentation of the trophy and pictures, the lobster is then pressure-cooked and served to the pit crew while the remaining shells is treated and mounted on a trophy for the driver.
NASCAR Ambetter 301 Betting tips
Each week, you can wager on which driver will win that week's race. Also, many sportsbooks will allow you to be a little more cautious and choose whether a driver will finish in the top three, top five, or other option.
Picking a racer to win a race is a risky task as there are crashes, car failures, and even problems on pit road. To get beyond that and run the perfect race over all the other drivers is very difficult indeed and that's why the odds have a good value of +300 (3:1) or more for the favorite of each race and then higher odds for all other drivers following. It's not unusual to win with a driver that pays +1000 (10:1) on any given race as the level of difficulty to win is so high.
Head-to-head matchups allow bettors to focus on a certain head-to-head battle between two racers, rather than the more general wager of winning the race. These matchups are typically between two drivers or a group of four drivers. Bettors select which driver will have a better result in the race.
NASCAR prop bets are when you wager on specific racing scenarios that may occur. Examples of this could be; how many caution flags will be thrown? Which manufacturer will win the race? The number of crashes in a race. And the list goes on. A fun way to enjoy the market and get away from the seriousness of winning the race.
How To Sign Up At A Betting Site