Austin, Texas, United States
NASCAR Cup Series race at COTA
Madison, Illinois, United States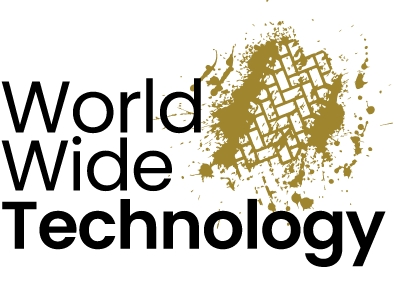 Madison, Illinois, United States
Madison, Illinois, United States
Betting Insights for EchoPark Automotive Grand Prix
As there has only been one race at the EchoPark Automotive Grand Prix at the Circuit of the Americas (COTA) in Austin, Texas, there isn't a lot of trending or data to rely on. However, of the current driver in NASCAR, there are only a handful that has won on a circuit course.
EchoPark Grand Prix Race Details
Date: March 27, 2022
Hour: 15:30 EST
Track: Circuit of the Americas (COTA)
Location: Austin, TX, USA
Distance:  68 laps around the 3.4-mile Circuit of the Americas track for a total of 231 miles.
How To Read NASCAR Betting Odds
Before you bet on a NASCAR race, there are different ways to bet on NASCAR races. Futures bets, where you place a wager on a result to be determined later such as "who will win the cup series". Then, there are weekly wagers on who will win the race or driver match-ups where you wager on which driver will place ahead of the other.
When wagering on NASCAR, you might notice the favorite will almost always have a plus sign next to their odds. In other sports, the favorite is usually shown with a minus sign next to the odds. If the favorite has a minus sign such as -120, you have to wager that number to profit $100. As an example, you have to bet $120 to win $220, a profit of $100. If the race favorite has a plus sign next to his name,  like +120, then that is what you would profit by betting $100.
Futures Betting
Futures bets are a type of prop bet which entails betting on the future results of a certain driver or team. Common examples could be; will Kyle Larson repeat as the NASCAR Cup Champion? Or which race team will finish with the most wins in 2022?
EchoPark Automotive Grand Prix History
After COTA opened in 2012 to Formula One and MotoGP, NASCAR fans began clamoring for a race on the schedule. There were many obstacles to overcome with other series', other tracks and red tape, the schedule for 2021 finally features a race in Austin for NASCAR.
The inaugural race on May 23, 2021, was shortened to only 54 laps due to rain. Chase Elliott became the first winner in his Hendrick Motorsports Chevrolet with an average lap speed of 59.024 mph.
Fun Facts about NASCAR EchoPark Automotive Grand Prix race
The 3.4-mile track runs counter-clockwise. It consists of 20 turns and an elevation change of 133 feet throughout the course.
The track drew inspiration from many of the world's favorite circuit tracks in its signature corners.
The track is situated on 1,000 acres in southeast Austin and has a capacity for 120,000 spectators.
NASCAR EchoPark Automotive Grand Prix Betting tips
Chase Elliott. There is much to be said about trends in wagering and, when it comes to Chase Elliott's expertise on the road courses, it's much the same. He leads all current NASCAR drivers with seven total all-time road course victories, one of which was last year's inaugural EchoPark Automotive Grand Prix.

Second to Elliott in road course wins are Kyle Busch and Martin Truex, Jr. with four each and Kyle Larson with three.

Until Elliott proves otherwise, he is the one to beat here in Austin.
Head-to-head matchups allow bettors to focus on a certain head-to-head battle between two racers, rather than the more general wager of winning the race. These matchups are typically between two drivers or a group of four drivers. Bettors select which driver will have a better result in the race.
Fords have won 5 of the last 8 races over the Chevys. Early lap times show the Chevys could show stronger this year than the Fords, but with my money on Keselowski, the RFK Racing Ford will produce a duel winner. Expert pick: FORD
How To Sign Up At A Betting Site
Kyle Larson. He finished the season by winning four of the last five races and is the odds-on favorite to repeat as champion (+450).
Yes. As the sport of NASCAR has grown exponentially around the world, so has its demand for betting on the sport.
Yes. Most sportsbooks offer live betting for those that enjoy wagering as the race is going on.