Richmond, Virginia, United States
NASCAR Cup Series race at RR
Madison, Illinois, United States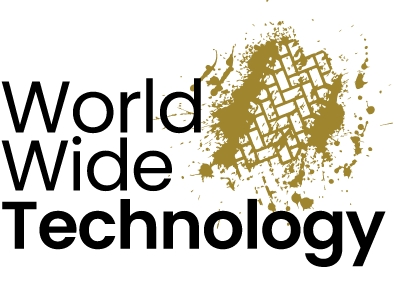 Madison, Illinois, United States
Madison, Illinois, United States
Betting Insights for Federated Auto Parts 400
Joe Gibbs Racing's Toyotas have proven to be true contenders recently here at Richmond, winning five of the last seven Federated Auto Parts 400 events. Matt Kenseth (2015), Denny Hamlin (2016), Kyle Busch (2018), and Martin Truex, Jr. (2019, 2021) all brought home the checkered flag for JGR during the current streak. Hamlin also won in 2009 and 2010, with Tony Stewart bringing home the eighth total win back in 1999, giving JGR the all-time lead in wins.
The only other drivers having success against the JGR Toyotas during this time have been Kyle Larson in 2017 (then with Chip Ganassi Racing) and Brad Keselowski in 2014 and 2020 (both with Team Penske). With Larson being the defending champion from 2021, he will always be considered a contender until he's not. Keselowski is getting accustomed to his new team and role as driver/owner at Roush Fenway Keselowski Racing.
With Toyota's success here at Richmond, JGR is poised to continue its dominance. Hamlin and Truex Jr. are not showing signs of slowing down, and the young guns under the age of 30 are not finding a lot of winners' circles so far in 2022. Hamlin won the April event, the Toyota Owners 400.
Federated Auto Parts 400 Race details
Date: Sunday, July 30, 2023
Hour: 1:00 PM EST
Track: Richmond Raceway
Location: Richmond, VA, USA
Distance:  400 laps around the 0.75-mile, D-shaped oval for a total of 300 miles.
How To Read NASCAR Betting Odds
Before you bet on a NASCAR race, there are different ways to bet on NASCAR races. Futures bets, where you place a wager on a result to be determined later such as "who will win the cup series". Then, there are weekly wagers on who will win the race or driver match-ups where you wager on which driver will place ahead of the other.
When wagering on NASCAR, you might notice the favorite will almost always have a plus sign next to their odds. In other sports, the favorite is usually shown with a minus sign next to the odds. If the favorite has a minus sign such as -120, you have to wager that number to profit $100. As an example, you have to bet $120 to win $220, a profit of $100. If the race favorite has a plus sign next to his name,  like +120, then that is what you would profit by betting $100.
Futures Betting
Futures bets are a type of prop bet which entails betting on the future results of a certain driver or team. Common examples could be; will Kyle Larson repeat as the NASCAR Cup Champion? Or which race team will finish with the most wins in 2022?
History of the Federated Auto Parts 400 Race
As one of the longest-running race tracks in NASCAR, the Richmond Raceway has been hosting races in the highest level of stock cars since 1953. Originally configured as a half-mile track, it underwent a few changes in distance and finally settled on a three-quarter-mile track in 1988 and has remained the same distance since.
When NASCAR implemented the playoff system in 2004, the Federated Auto Parts 400 became the last race on the schedule before the playoffs began, making it especially important to teams and drivers vying for a spot. As of 2020, the race was changed to the second race of the Round of 16 in the playoffs.
Fun Facts about NASCAR Federated Auto Parts 400 Race
Only two active drivers have been able to win from the pole in the Federated Auto Parts 400: Brad Keselowski in 2014 and Denny Hamlin in 2016.

Originally known as the Atlantic Rural Exposition Fairgrounds, the Richmond Raceway held its first race in 1946 as a half-mile dirt track, later paving the track with asphalt between the NASCAR races in 1968 and later racing under the permanent lights in 1991.

The 2013 Federated Auto Parts 400 had its share of drama as the last race before the playoffs in the NASCAR Cup Series. Orders from multiple teams had drivers protecting teammates' positions in the playoffs, spinning out on purpose to force caution flags, slowing down to allow teammates to pass, and several concerning blocking moves. The race became known as "Spingate" and forced Martin Truex Jr. out of the playoffs, while NASCAR penalized the involved teams and gave a compensation position to Jeff Gordon as a 13th driver in the playoffs when there are usually only 12.
NASCAR Federated Auto Parts 400 Betting tips
Each week you can wager on which driver will win that week's race. Also, many sportsbooks will allow you to be a little more cautious and choose whether a driver will finish in the top three, top five, or other options.
Picking a racer to win a race is a risky task as there are crashes, car failures, and even problems on pit road. To get beyond that and run the perfect race over all the other drivers is very difficult indeed. That's why the odds have a good value of +300 (3:1) or more for the favorite of each race and then higher odds for all other drivers following. 
It's not unusual to win with a driver that pays +1000 (10:1) on any given race, as the level of difficulty to win is so high.
Head-to-head matchups allow bettors to focus on a certain head-to-head battle between two racers, rather than the more general wager of winning the race. These matchups are typically between two drivers or a group of four drivers. Bettors select which driver will have a better result in the race.
NASCAR prop bets are when you wager on specific racing scenarios that may occur. Examples of this could be the following: How many caution flags will be thrown? Which manufacturer will win the race? How many crashes will there be? And the list goes on. Overall, it's a fun way to enjoy the market and get away from the seriousness of winning the race.
How To Sign Up At A Betting Site
NASCAR Federated Auto Parts FAQs