Brooklyn, Michigan, United States
NASCAR Cup Series race at MIS
Madison, Illinois, United States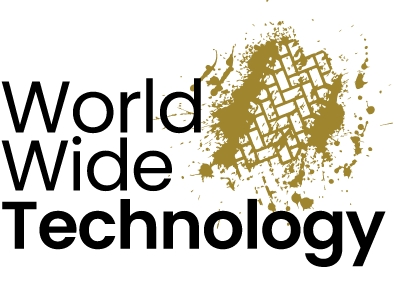 Madison, Illinois, United States
Madison, Illinois, United States
Betting Insights for FireKeepers Casino 400
With the only active drivers to win multiple August races in Michigan being Kyle Larson (2016 and 2017) and Kevin Harvick (2018, 2019, and 2020), Kurt Busch, Joey Logano, Kyle Busch, and Dave Blaney have all won a race here. Blaney broke up Harvick's incredible run at Michigan after Harvick ended Larson's three-consecutive-race wins. Blaney won in a Ford in 2021, following the trend of winning Fords from Harvick's stable. Blaney and Logano have both started extremely strong on the year and look to keep the Ford dominance rolling, but you can never count out the veteran Harvick from bringing the checkered flag back to Stewart Haas or the defending champion, Kyle Larson, even though he has had a slow beginning to 2022.
FireKeepers Casino 400 Race Details
Date: Sunday, August 6, 2023
Hour: 12:30 EST
Track: Michigan International Speedway
Location: Brooklyn MI, USA
Distance:  200 laps around the two-mile oval for a total of 400 miles.
How To Read NASCAR Betting Odds
Before you bet on the NASCAR race, there are different ways to bet on NASCAR races. Futures bets, where you place a wager on a result to be determined later such as "who will win the cup series". Then, there are weekly wagers on who will win the race or driver match-ups where you wager on which driver will place ahead of the other.
When wagering on NASCAR, you might notice the favorite will almost always have a plus sign next to their odds. In other sports, the favorite is usually shown with a minus sign next to the odds. If the favorite has a minus sign such as -120, you have to wager that number to profit $100. As an example, you have to bet $120 to win $220, a profit of $100. If the race favorite has a plus sign next to his name,  like +120, then that is what you would profit by betting $100.
Futures Betting
Futures bets are a type of prop bet which entails betting on the future results of a certain driver or team. Common examples could be; will Kyle Larson repeat as the NASCAR Cup Champion? Or which race team will finish with the most wins in 2023?
History of the FireKeepers Casino 400 Race
The first race in Michigan was won by David Pearson, who went on to win five races at the Michigan International Speedway in his career, currently the most of any driver. On his heels is active racer, Kevin Harvick, who won for the first time here in 2010, followed by three consecutive checkered flags from 2018-2020. Harvick is sitting in second place with the most wins at the Firekeepers' Casino 400.
Since its beginning, the Michigan International Speedway hosted two NASCAR events each year with the exception of 1973, when the track owner, Roger Penske, replaced the June race with a Champ Car race. In 2021, the June race was dropped from the schedule and replaced with the All-Star Weekend at the Texas Motor Speedway.
Fun Facts about NASCAR FireKeepers Casino 400 Race
NASCAR legend, David Pearson, not only won five times at the Firekeepers' Casino 400 (the August race), but also won four more races at the previously-held June race, for a dominant total of nine races for his career.

The August 2016 race holds significance for NASCAR fans as Kyle Larson's first-ever NASCAR Cup Series victory. He would follow it up with another trip to the winner's circle in June 2017 as well as the August 2017 race.

The race in 1987 marked a bizarre day in NASCAR history. Coming off Watkins Glen where Tim Richmond was admonished by fellow drivers for acting out of sorts and obnoxious, Richmond appeared to not have gotten any better at Michigan. When his team was approached about his unfounded poor behavior, Richmond became confrontational with officials. During the race, his engine blew. Upon returning to the pits, the crew found the tachometer pegged, uncovering that Richmond had an anxiety attack during the race and purposely revved the engine to blow it. Richmond never raced again.
NASCAR FireKeepers Casino 400 Betting tips
Each week you can wager on which driver will win that week's race. Also, many sportsbooks will allow you to be a little more cautious and choose whether a driver will finish in the top three, top five, or other option.
Picking a racer to win a race is a risky task as there are crashes, car failures and even problems on pit road. To get beyond that and run the perfect race over all the other drivers is very difficult indeed and that's why the odds have a good value of +300 (3:1) or more for the favorite of each race and then higher odds for all other drivers following. It's not unusual to win with a driver that pays +1000 (10:1) on any given race as the level of difficulty to win is so high.
Head-to-head matchups allow bettors to focus on a certain head-to-head battle between two racers, rather than the more general wager of winning the race. These matchups are typically between two drivers or a group of four drivers. Bettors select which driver will have a better result in the race.
NASCAR prop bets are when you wager on specific racing scenarios that may occur. Examples of this could be; how many caution flags will be thrown? Which manufacturer will win the race? The number of crashes in a race. And the list goes on. A fun way to enjoy the market and get away from the seriousness of winning the race.
How To Sign Up At A Betting Site
NASCAR FireKeepers Casino 400 FAQs