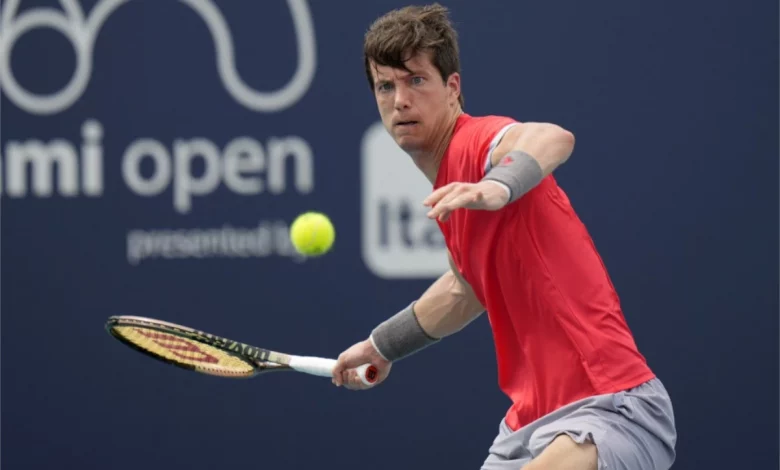 Casper Ruud won his first match at Wimbledon on Monday with a 7-6(1), 7-6(9), 6-2 victory over Albert Ramos-Vinolas. Ugo Humbert, meanwhile, scored a come-from-behind five set victory, 6-3, 3-6, 4-6, 6-3, 6-4 over Tomas Martin Etcheverry. Ruud and Humbert will meet in the second round on Wednesday.
Wimbledon Open odds favor Ruud over Humbert, which isn't surprising considering he is the third seed in the tournament. World No. 1 and 2, respectively, Daniil Medvedev and Alex Zverev aren't competing at this year's Wimbledon.
Humbert, however, could be a betting on tennis favorite for this matchup as he is considerably a better grass court player.
Last Game Records
Ruud and Humbert are very familiar with each other, having played three matches in 2020. They haven't played since and Ruud has improved considerably since then, so take that into account.
Humbert is 2-1 against Ruud with victories on hard court surfaces in New Zealand and France. Ruud, the 2022 French Open finalist, defeated Humbert on clay in Germany. All three of their matches have gone three sets so expect a similar outcome this time around.
Matchup Information
Season Records: Ruud (30-11) / Humbert (5-15)
Career Grass Records: Ruud (4-7) / Humbert (18-12)
Best Grand Slam Finish: Ruud (2022 French Open finals) / Humbert (Wimbledon Round 4 in 2019)
Current Ranking: Ruud (6) / Humbert (112)
Ruud vs. Humbert Betting Analysis
Tennis betting odds for the Rudd and Humbert matchup in the second round of Wimbledon have Ruud as a -150 favorite. Humbert, meanwhile, is listed at +120. Those odds appear surprising given Ruud is ranked 106 spots ahead of Humbert.
Yet, Ruud is inexperienced on grass. He has won only four of his 11 matches on grass in ATP tournaments and has been much more successful on clay and hard courts.
"I was feeling surprisingly [good], to be honest," Ruud said after his first round victory. "I haven't played much on grass this year, because I went for some holidays after Queen's and before coming to Wimbledon. I had four days to get ready, so I was a little interested to see how I was going to play.
"But I felt good. I mean, I'm here at Wimbledon. There is something very special with these courts. Any time you get to play on a match court it's a great feeling. I was playing well and [I am] very happy with the level I was able to show today."
Humbert, however, is at his best on grass. He's only 5-15 this season, but is 2-3 on grass and has been competitive against higher ranked players. He was 8-3 on grass last season.
Can Ruud Build on His First Wimbledon Win?
Ruud has impressed this season. He has two titles and has earned nearly $3 million in prize money. He played particularly well at the French Open before running into Rafael Nadal in the final.
Now that he has that elusive first win at Wimbledon out of the way, perhaps Ruud will have newfound confidence on grass that can carry him to victory. Still, he has a fairly tough second round matchup for a third seed.
Humbert is in His Comfort Zone on Grass
The 24-year-old Frenchman defeated Andrey Rublev to win ATP Halle last year and showcased some of those grass court abilities this season, but hasn't been quite as consistent.
Humbert is a fighter, as evidenced by his come-from-behind first round win, and is going to present an incredible test for Ruud. This could be a four- or five-set affair.
Ruud vs. Humbert Betting Preview
Wednesday's match is tentatively scheduled for 7 a.m. EST, but play will commence depending on the finish times for the remaining round one matches on Tuesday.
Ruud vs. Humbert Betting Prediction
Given Ruud's inconsistency on grass and the fact he had to grind out a first-round victory, Humbert (+120) is the best bet here.
How to Bet on Ruud vs. Humbert
When betting on tennis, you can wager on Ruud vs. Humbert at many different online sportsbooks. In addition to match winner, you can bet on tennis betting odds like total aces and over/under set totals. 
If you love sports and want more sports betting information follow us as @InsidersBetDig on Twitter and sign up to our mailing list for free betting picks.