Jacksonville Jaguars Stats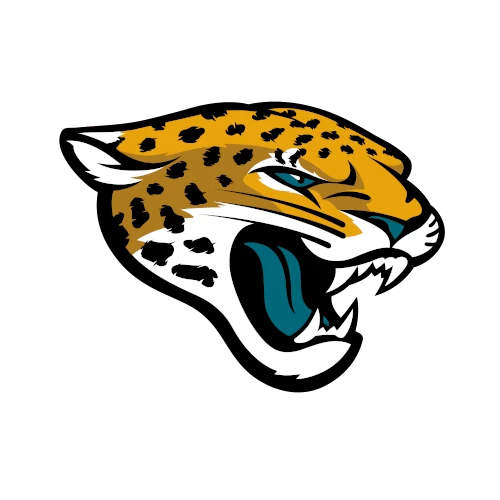 Jacksonville Jaguars
Jacksonville Jaguars News and Picks
Even before he ever wore a Jaguars uniform, first overall pick Trevor Lawrence was the most important draft pick in franchise history. A largely lifeless organization that has flirted with a move to the U.K., now has a superstar to unite the community. Running back Travis Etienne was also selected in the first round, but a foot injury will delay his debut until 2022.
2020 Summary
It was a terrible year in the sense that no one ever wants to finish with the worst record in the league. But since Lawrence was there as the prize for finishing last – the most exciting top prospect since Andrew Luck – it was better to be the worst team in the league as opposed to "almost" the worst team in the league. Even with the bad 2020 actually leading to brighter years ahead, it was a lost season that required a complete overhaul. Gone is head coach Doug Marrone, replaced by Urban Meyer. And hopefully the offense that finished 30th in points scored, and the defense that ranked 31st in points allowed, are also left in the past.
Key Players
You never want to put too much pressure on a rookie, and especially a rookie playing the hardest position in all of professional sports. But the reality is that the most important player on the team, and the one who is the weathervane for all things Jaguars over the next decade, is quarterback Trevor Lawrence. Wide receiver D.J. Chark has incredible skills. Now that he has his quarterback, the hope is that his production will begin the match. And keeping that quarterback upright is left tackle Cam Robinson. He has made 30 consecutive starts, and his main job in 2021 is to make sure that Lawrence can make all 17 starts. Third-year EDGE rusher Josh Allen must step up and lead this defense. A terrific rookie, injuries undid his second season. If he can return to form, this defense will be much improved.
New Additions
The biggest and most impactful addition is cornerback Shaquill Griffin. The Jags had no stability in the secondary last season, and were terrible against the pass because of it. In Griffin they get a corner who started 53 games for a good defense in Seattle, and had 48 pass deflections and six interceptions. He becomes the best cornerback in Jacksonville. After four seasons with the Chargers, Rayshawn Jenkins is the new safety in Jacksonville. He plays multiple positions, but thrived last year as primarily a box safety, and it's a role that is sorely needed on the Jags defense. A less heralded addition is defensive lineman Roy Robertson-Harris, who comes to the Jags from Chicago. Jacksonville's pressure rate from the defensive line was miserable last season, and Robertson-Harris should give them someone who can push the pocket from the interior. He may not have gaudy numbers in 2021, but his presence will be felt.
Key Subtractions
Wide receiver Chris Conley is out of Jacksonville after two seasons. He saw his production drop in 2020 to just 471 yards, but he was consistent in an otherwise very inconsistent passing game. Wide receiver Marvin Jones should cover for his absence, Veteran tight end Tyler Eifert lasted just one season in Jacksonville after coming over from Cincinnati. He would have been a good security blanket for Trevor Lawrence. Instead Chris Manhertz and his 12 career receptions seems to be TE1 for the Jags. One year after signing a free agent contract to join the Jaguars, linebacker Joe Schobert was traded to the Steelers. Jacksonville's linebacking unit wasn't great last season, and replacing Schobert's 144 tackles will be tough.
Divisional Outlook
Jacksonville looks to be far more competitive in 2021, but they are at least a year away from making any sort of playoff run. They are at best the third place team in a division that has only two postseason contenders. Losing 15 straight games to end the season isn't likely. Neither is getting swept by the Houston Texans, which has happened in each of the last three years. That six-game losing streak is likely to end, and Jacksonville should see a marked improvement in the coming season. In 2022 they can talk about possibly winning the AFC South for the second time in their history.
Jacksonville Jaguars Team Offense
There is depth at running back, so the injury to rookie Travis Etienne, while terrible news for him, isn't a back-breaker for the team. James Robinson was a 1,000-yard rushing rookie last year, and he can handle the load of being a three-down back. If the offensive line can protect Lawrence and give him time, D.J. Chark and Marvin Jones give him a pair of solid targets downfield, making this offense improved from a year ago.
Jacksonville Jaguars Team Defense
There are a number of new starters of defense, as not much from the 2020 version was worth keeping. A healthier and more productive Josh Allen will improve the Jaguars pressure rate. Myles Jack is healthy again and can provide solid leadership in the middle of the defense. And new defensive coordinator Joe Cullin should find more versatility with his secondary.
Frequently Asked Questions