Sonoma, California, United States
NASCAR Cup Series race at SR
Madison, Illinois, United States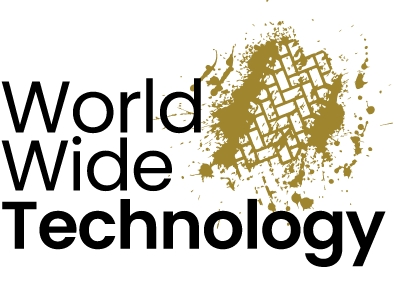 Madison, Illinois, United States
Madison, Illinois, United States
Betting Insights for Toyota Save Mart 350
Sonoma has recently been mastered by Joe Gibbs Racing's Toyota-powered Martin Truex, Jr. He has three overall wins to his resume here, with the most recent win in 2019 being with JGR. He won previously with Michael Waltrip Racing and Furniture Row Racing albeit both times in a Toyota. Winning back-to-back races in 2018 and 2019, Truex, Jr. looked to three-peat in 2021 (Covid-19 restrictions canceled the 2020 race). Unfortunately, he couldn't complete the feat, but did finish on the podium in third place. Look for Truex, Jr. to once again be battling the favorites, Kyle Larson and Chase Elliott.
Larson and Elliott finished first and second, respectively, in 2021, picking up where Jeff Gordon and Jimmie Johnson left off for the Hendrick Motorsports team. It had been an 11-year drought for Hendrick, but ended in grand fashion with Larson and Elliott landing on the podium and Alex Bowman coming in ninth.
It's also notable that Joe Gibbs Racing placed three of their drivers in the top 10 as well with Truex, Jr., Kyle Busch in fifth and Denny Hamlin coming in eighth place.
Toyota Save Mart 350 Race Details
Date: Sunday, June 12, 2022
Hour: 16:00 EST
Track: Sonoma Raceway
Location: Sonoma, CA, USA
Distance: 110 laps around the 3.2-kilometer, road course circuit for a total of 352 kilometers (218.9 miles).
How To Read NASCAR Betting Odds
Before you bet on a NASCAR race, there are different ways to bet on NASCAR races. Futures bets, where you place a wager on a result to be determined later such as "who will win the cup series". Then, there are weekly wagers on who will win the race or driver match-ups where you wager on which driver will place ahead of the other.
When wagering on NASCAR, you might notice the favorite will almost always have a plus sign next to their odds. In other sports, the favorite is usually shown with a minus sign next to the odds. If the favorite has a minus sign such as -120, you have to wager that number to profit $100. As an example, you have to bet $120 to win $220, a profit of $100. If the race favorite has a plus sign next to his name,  like +120, then that is what you would profit by betting $100.
Futures Betting
Futures bets are a type of prop bet which entails betting on the future results of a certain driver or team. Common examples could be; will Kyle Larson repeat as the NASCAR Cup Champion? Or which race team will finish with the most wins in 2022?
History of the Toyota Save Mart 350 Race
After a three-year hiatus from the longer configuration track making for a 90-lap event, 2022 marks the return of the 110-lap race on the 1.99 mile course. The original 2.52-mile course was run each year as part of the NASCAR series from its inception in 1989 through 1997. Until 2002, the track underwent different configurations and eventually settled on a 1.99-mile circuit until 2018 when they went back to the original track and now return back to the driver-favorite 1.99-mile version.
Although the days of Jeff Gordon's dominance at Sonoma are legendary, the race has not gone without controversy or its share of late-race incidents in heated battles for the lead. One of the most competitive drivers in NASCAR history, Tony Stewart, had many battles here over the years with 2016 being his last, driving to the win for his 49th Cup Series and final victory as a driver.
Fun Facts about NASCAR Toyota Save Mart 350
The winner's trophy is shaped like a wine-bottle holder paired with a giant wine glass, paying homage to the world renowned wine industry in the Napa County area.

The inaugural race in 1989 was won by King Racing's Rick Rudd in what would be his only race win of the season.

Marcos Ambrose was the leader for much of the races in 2008, 2009 and 2010 and was leading deep into all three races, but didn't win any of them. After a late-lap crash, a blocking move and a lap penalty for running out of fuel during the race, Ambrose was never able to complete a victory of the Toyota/Savemart 350. (His only two career NASCAR Cup Series victories came in back-to-back wins at Watkins Glen in 2010 and 2011.)
NASCAR Toyota Save Mart 350 Betting tips
Each week you can wager on which driver will win that week's race. Also, many sportsbooks will allow you to be a little more cautious and choose whether a driver will finish in the top three, top five, or other option.
Picking a racer to win a race is a risky task as there are crashes, car failures and even problems on pit road. To get beyond that and run the perfect race over all the other drivers is very difficult indeed and that's why the odds have a good value of +300 (3:1) or more for the favorite of each race and then higher odds for all other drivers following. It's not unusual to win with a driver that pays +1000 (10:1) on any given race as the level of difficulty to win is so high.
Head-to-head matchups allow bettors to focus on a certain head-to-head battle between two racers, rather than the more general wager of winning the race. These matchups are typically between two drivers or a group of four drivers. Bettors select which driver will have a better result in the race.
NASCAR prop bets are when you wager on specific racing scenarios that may occur. Examples of this could be; how many caution flags will be thrown? Which manufacturer will win the race? The number of crashes in a race. And the list goes on. A fun way to enjoy the market and get away from the seriousness of winning the race.
How To Sign Up At A Betting Site