At the TD Arena in Charleston South Carolina, the Houston Cougars will take on the Towson Tigers on Thursday. The Houston Cougars are ranked 6th in the country, with their perfect 3-0 mark on the season. The Cougars are coming off a blowout win at home over Stetson on Monday.
Houston vs Towson
Picks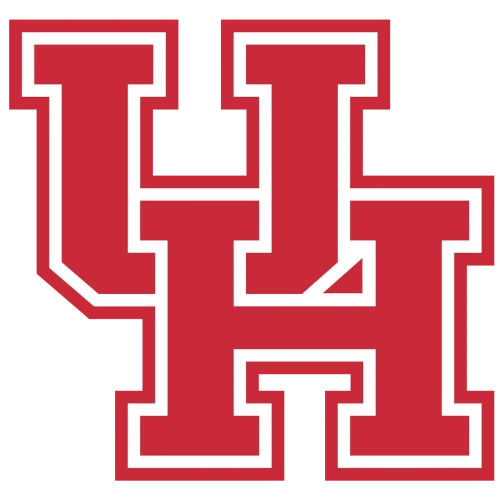 Houston Cougars -19.5
For the Tigers, they are 2-1 on the season. As members of the Colonial Athletic Association, the Tigers beat Robert Morris on Sunday to move to 2-1 on the season. Let's find out more and give our final Houston vs Towson best bets:
Houston Cougars vs. Towson Tigers Odds
Roaring for Victory: Houston vs. Towson
Houston Cougars vs Towson Tigers
Location of the game: TD Arena. Charleston, SC.
Date & Time: Thursday, November 16. 6:30 pm EST.
How to watch: ESPN2
Recent Scores
Houston Cougars 2023 Results
Monday, November 6th, 2023: 84-31 win over Louisiana Monroe Warhawks
Saturday, November 11th, 2023: 82-50 win over Texas A+M Corpus Christi Islanders
Monday, November 13th, 2023: 79-48 win over Stetson Hatters
Towson Tigers 2023 Results
Monday, November 6th, 2023: 75-57 loss at Colorado Buffaloes
Thursday, November 9th, 2023: 70-49 win over Coppin State Eagles
Sunday, November 12th, 2023: 66-62 win over Robert Morris Colonials
Houston Cougars vs. Towson Tigers Analysis
Kelvin Sampson and his Houston Cougars will look to remain unbeaten as they move forward on the season. L.J. Cryer led the Cougars with 21 points, while Damian Dunn added 15 in the recent win over Stetson. On the season, Cryer is scoring 15 points per game, and playing in 31 minutes.
Jamal Shead is having a nice season for the Cougars running the point. He is dishing out 6.7 assists per game for a Cougars team scoring 81.7 per game. The Cougars calling card is their defense. Houston is allowing just 43 points per game, which is one of the best in all of College Basketball.
Houston will take on Montana next, before taking a week off and battling Xaiver on December 1st. The Cougars play their first Big 12 game of the season on January 6th, at home against the West Virginia Mountaineers.
Tigers' Tough Challenge
For Towson, they know they are in for quite a battle in this one. The Cougars have been known as one of the toughest teams to compete with in College Basketball. Towson has won back to back games since the loss to Colorado. In the win over Robert Morris, Charles Thompson led the way with 14.
In their win over Coppin State, Tyler Tejada was the top scorer for the Tigers. Tejada and Thompson are the only two players scoring double digits per game for the Tigers. Thompson is also adding 9 rebounds per game to anchor the way. Dylan Williamson is adding 7.7 points per game, and also dishing out 3.3 assists per game.
After this game, the Tigers will go home for three straight. They will take on Morgan State, South Dakota State and UMass, before going on the road December 9th to UMBC. The Towson Tigers players are excited for this one, but better compete or this will be a blowout from start to finish.
Odds Breakdown
Before our final Houston vs Towson best bets, take a look at the Houston Cougars odds as they take on the Towson Tigers:
Spread: Houston Cougars -19.5
Total: 127.5
Moneyline: Houston Cougars -4000, Towson Tigers +1800
Houston Cougars vs. Towson Tigers Betting Pick and Prediction
The total is so low in this game because the Houston Cougars are incredible on the defensive side. The Tigers are not going to get many open looks in this game. Houston is going to lock them up. The Cougars should win this game by 20 points.
Also, the number is low, but needs to be lower. Take the under. Our final betting prediction for this game Houston wins the game 72-51 over Towson. Those are our Houston vs Towson best bets! Good luck with all your NCAAB Picks. We are excited for all the NCAA Basketball games today!
NCAAB Pick: Houston Cougars -19.5
If you love sports and want more sports betting information follow us as @InsidersBetDig on Twitter and sign up to our mailing list for free betting picks.
Get the edge in sports betting with Insiders! Picks, odds, stats, and news at your fingertips. Click here to follow us on Google News and stay in the game!